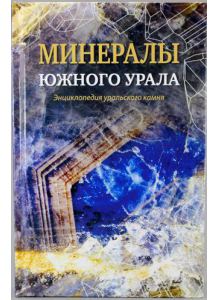 Status:
Available
Price:
$65.00 (USD)

Add to shopping cart
Minerals of the Southern Urals (Russian).
Mineraly Yuzhnogo Urala
By Sergei V. Kolisnichenko, Vladimir A. Popov, Sergei G. Epanchintsev, and Alexey M. Kuznetsov.
415 photos. Format: 21 x 15 cm. 416 pages.
Published by Sanarka Ltd, 2017.
The new edition of the book "All Minerals of the Southern Urals" was published in format which more convenient and easy to use during field mineral collecting.
It is devoted to the minerals and localities of the Chelyabinsk region, which occupies a quarter of the entire Ural Range - and about a thousand mineral species and their varieties are known here.